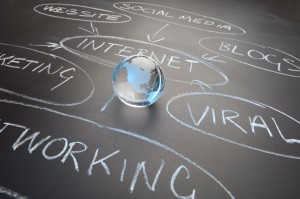 Pathway Communications provides public relations and social media consulting services to emerging technology-based companies. The company provides a full range of services including ongoing media and analyst relations, social media, influencer outreach, product and company launches, executive leadership programs, customer success programs and event management. Need help on an interim or project basis? We can do that too.
Based in Los Angeles, Pathway Communications' clients have stretched from the Silicon Valley to the East Coast. The company has helped put a number of companies targeting a number of industries — including the life sciences, financial services, retail, higher education, manufacturing, government, consumers, publishing and college students –on the map and at the forefront of the conversation.
Pathway Communications has worked with a number of rising companies providing e-commerce, online shopping, business intelligence, business analytics, data mining, customer relationship management solutions, call center solutions, customer self service, online banking, data storage, financial services, predictive analytics, data warehousing and retail services and products.
The company was founded by Theresa Smith who has more than 15 years of public relations experience. In addition to helping put new companies on the map, Theresa has also helped a number of companies turn around their media and analyst relations efforts and get them the attention they require to move their companies forward. She has also directed public relations projects on behalf of Ogilvy and Cyberspace PR.