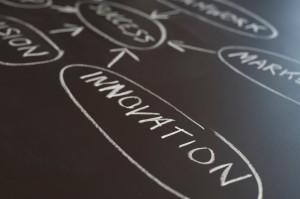 Pathway Communications has worked with both business to business companies and business to consumer companies ranging from startups to Fortune 500 companies. Clients have been both public and private companies stretching from the Silicon Valley to Seattle and to the East Coast. We have led the public relations efforts for companies focusing on software as a service (SaaS), e-commerce, online shopping, higher education, business intelligence, business analytics, data prevention loss, data security, data mining, data integration, data quality, customer relationship management solutions, call center solutions, customer self service, network security, online banking, data storage, financial services, internet security, predictive analytics, data warehousing, and retail.
Current and past clients include Microsoft, TEQlease Capital, BestBookBuys.com, BestWebBuys.com, BestBikeBuys.com, Palisade Systems, Acta Technology, APL Federal Credit Union, Bandai America, Decision Point Software, Digital Insight, Firstlogic, Insightful Corporation, Live Wire Logic, Netcorps, Promotion Optimization Institute,  SportsTrac Systems, SoftAware Networks, Vivant and Winshuttle. Here is what our customers have had to say:
"I hired Theresa last century(!) to help publicize my young website (BestWebBuys.com) and she has been part of our team ever since. She has developed, managed, and executed all of our public relations efforts. We would not have had all our mentions in hundreds of articles, as well as radio and TV (e.g., The Today Show) if it weren't for her. She also suggested pitching me as an expert, got me interviewed as such dozens of times, and has always prepared me well so that I (although typically shy) actually have grown to enjoy it. Theresa not only seeks to understand our company's goals so that she can provide better PR, but also stays in tune with our industry so that she can recommend improvements to our business strategy and tactics–suggestions that we have gratefully followed many times.
Steve Loyola
President
Best Web Buys
"Theresa is an exceptional communications pro, with a range, depth and experience across many different industry categories. She was my outside consultant when I first got started in technology marketing, and she was a terrific resource, mentor and comrade. Hire her … if you can."
Giovanni Rodriguez
Chief Marketing & Strategy Officer,
Deloitte Postdigital Enterprise
"Theresa is an exceptional and seasoned public relations professional. She is articulate, has strong relationships and understands what's required to secure media and analyst coverage in a highly-competitive environment. Theresa is strategic helping companies tell their story in a way that is compelling and effective. I highly recommend Theresa for companies who need an agile, PR professional to move their business forward."
Judy McOstrich, MBA, APR
Sr. Marketing Manager
Amazon.com
  "During my tenure as Assistant Editor of CRM magazine, I found that there were two types of public relations professionals: ones who blindly went after media placements just to make their quota, and ones who clearly favored quality of work over quantity of hits. Theresa was most definitely the second of these — having worked with her on numerous occasions, she had the rare ability to not only provide me what I needed for a story, but also truly understand how it all fit into the broader scope of my coverage. I felt comfortable enough to bounce ideas off of her for upcoming pieces, and she was more than happy to take the time to listen — even if at the end, it meant that it wasn't the best fit for her client. To have that type of relationship with a public relations professional in the competitive media industry is not just rare, but one you should hang onto for as long as possible. If you're looking for someone to help you with your communications and media relations initiatives, definitely give Theresa a ring."
Christopher Musico
Assistant Editor, Information Today, Inc.
"Theresa has exceeded my expectations on numerous occassions, hence my working with her often. She is a true PR professional, who is well connected, understands the business and excels at getting the right message across the the right audience. Her ability to land articles is wonderful, her communication, superb. I would highly recommend her to anyone who wants the best advice, in a straightforward, honest manner, followed by excellent results."
Mike Lough
Vice President of Marketing
Palisade Systems
 "I have worked with Theresa for over two years and she has given invaluable expertise and guidance to Envision. Theresa is one of the main vendors I value most highly. As Envision's PR contractor, Theresa consistently delivers and always executes her work strategically. She is extremely accountable, conscientious, professional and truly a joy to work with. I would absolutely love to work with Theresa again in the future!"
Katy Odsather
Marketing Manager at Microsoft at Microsoft (MAQ)
 "Theresa's work for me while at Insightful was tremendous. She was much more than a vendor but rather a valued member of our team. Her ability to interface with both my superiors and reports and, especially, my customers was invaluable to our promotional efforts."
Terry Christiani
Partner at Symantry Marketing, LLC
 "Working with Theresa over the last three years has been great. She consistently finds amazing PR opportunities and is always thinking outside-the-box of how we can promote our product and services. Her determination and creativity has given us the ability to showcase our customers utilizing our technology. If you are looking for more exposure and a way to get your name and brand out there I highly recommend Theresa!"
Connie Smith
President
SpotOn Enterprises
"Theresa was instrumental in making the financial industry aware and interested in Digital Insight. Theresa's creativity, strong work ethic and perseverance are valuable assets to her. She is a pleasure to work with and has been a tremendous resource to myself as well as our company. Theresa would be an asset to any company requiring public relations services."
Jaki Bell, Former Marketing Manager for Digital Insight