If you are new to Twitter, you might not have participated in a Twitter Chat but you have probably come across a chat taking place. Twitter chats are scheduled conversations between Twitter users about whatever topic that interests them and are kept on track with a #hashtag, a topic with a hash symbol ("#") at the start to identify it. One of my favorite Twitter chats to participate in is #journchat. It occurs on Monday evenings and is a weekly conversation between journalists, bloggers and public relations folks that was started by Sarah Evans.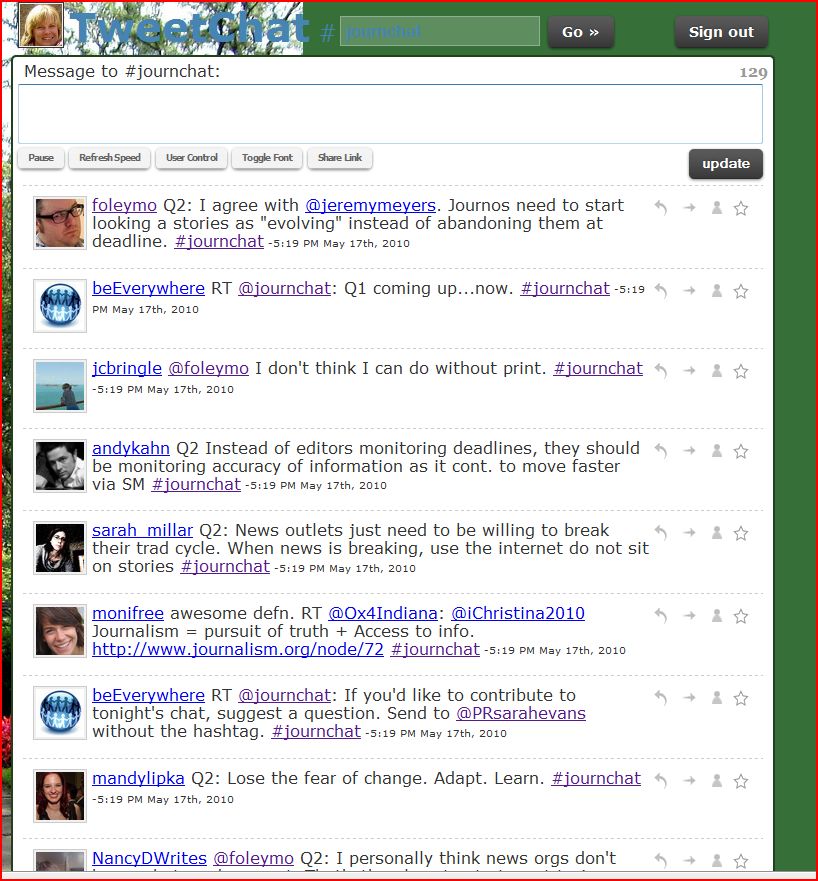 Participating in a Twitter chat is a great way to learn from and connect with other individuals who might also share your passion for a specific subject area. According to the Twitter Chat Schedule , maintained by Robert Swanwick,  there are already over 132 chats on Twitter and they cover almost every subject area imaginable including blogging, design, small business advice,  and gardening. On June 1, 2010 at 6 PM Pacific #CollegeChat will make its debut on Twitter and will be moderated by me through my @collegechat Twitter account. #CollegeChat will start out as a monthly conversation intended for teens, college students, parents, and higher education experts on Twitter.
Getting Started
In order to participate in a Twitter chat, attendees will need to have a Twitter account.  To sign up for a Twitter account, go to http:// twitter.com. Once you have your Twitter account, you are ready to go.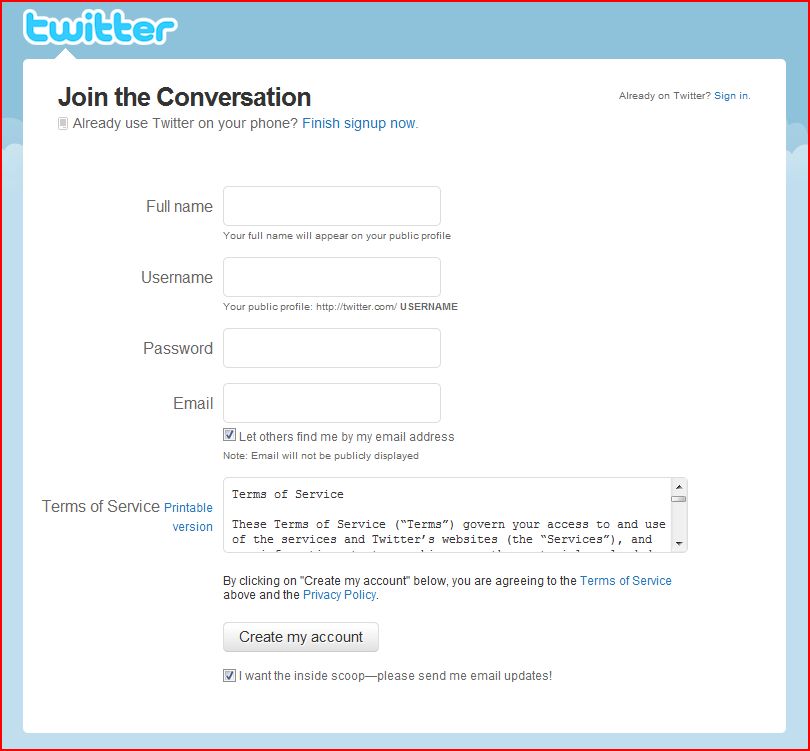 There are a number of formats to use to follow a Twitter chat but the easiest way I have found to follow the chat is to use TweetChat (http://tweetchat.com). Assuming you will be joining me on #CollegeChat, simply log in to TweetChat with your Twitter information (email or username followed by password) and then enter in CollegeChat without the "#" and you will be placed into the chat room with only those participating in #CollegeChat.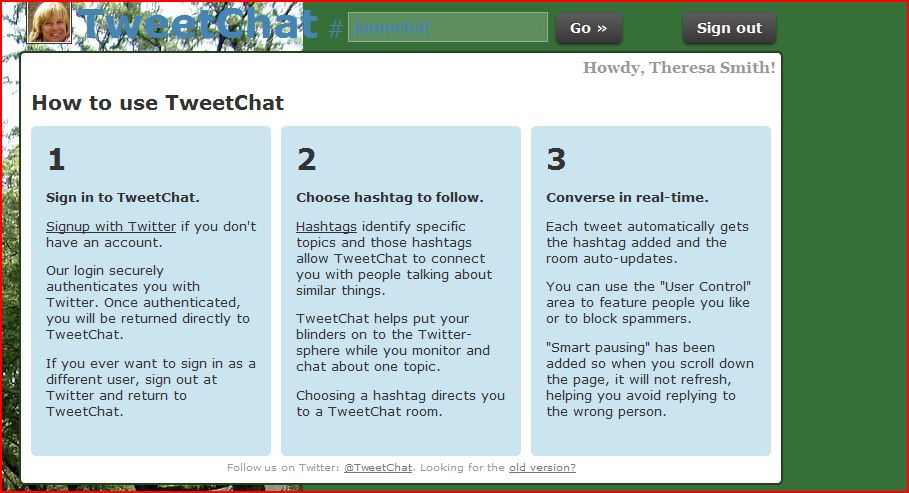 You can also participate in the chat from the main Twitter screen. Just enter the #hashtag for the chat with the "#" sign into the 'search" box and you will be able to see everyone who is participating. If you want to join in, you will need to remember to add the #hashtag after every entry. You don't need to do this step if you use TweetChat.
I hope you can join me on June 1, 2010 at 6 PM Pacific for the first #CollegeChat. Our first guest will be Amazon bestselling author and higher education  journalist Lynn O'Shaughnessy who will share tips from her new book Shrinking the Cost of College: 152 Ways to Cut the Price of a Bachelor's Degree