College Athletics Director and TV Sports Analyst to Discuss Growing Role of Social Media on Recruitment of High School Athletes #CollegeChat May 22, 2012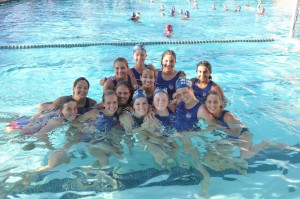 Karen Weaver, EdD, director of Athletics for Penn State University-Abington and a TV color analyst for ESPN, CBS College Sports and Big Ten Network, will discuss the growing role of social media on the recruiting of high school athletes during   #CollegeChat on Twitter, May 22, 2012 at 9 p.m. Eastern.
In just the last few years the role of social media sites such as Twitter and Facebook have dramatically changed the recruiting of high school athletes according to Weaver. During #Collegechat, Weaver, https://twitter.com/#!/collegeathlete , will discuss:
 How has social media changed athletic recruiting?
Has social media changed athlete recruiting for the better?
What are the pitfalls?
What are the best practices in for both recruiters and prospective athletes to use in technology and social media?
Are college coaches and their recruiters being too invasive on high school athletes' privacy?
Should college coaches be allowed to "friend" students on FaceBook?
Are college coaches being allowed to ask for passwords in order to examine high school athletes' student accounts?
How has social media helped get student athletes recruited?
Do high school students need to go through the expense of belonging to fee based online recruiting sites?
About Karen Weaver
Karen Weaver is an Ivy League-educated consultant, scholar, speaker, and administrator with experience that includes positions as a director of Athletics, adjunct professor, and head coach for schools at the NCAA Division I, III, and small college levels. Weaver is also a television color analyst for ESPN, CBS College Sports and Big Ten Network. As a former All-American and national championship coach, Weaver is recognized as an expert in broadcast rights and new media, athletic administration, and college recruitment; and also serves as a recruiting educator for student athletes, parents, and coaches. In addition, Weaver is an athletics consultant to senior leaders in higher education.
About #CollegeChat
#CollegeChat is a live bi-monthly conversation intended for teens, college students, parents, and higher education experts on Twitter. #CollegeChat takes place on the first and third Tuesday of the month at 6 p.m. PT/ 9 p.m. ET. Questions for each #CollegeChat edition can be sent to Theresa Smith, the moderator of #CollegeChat via http://Twitter.com/collegechat, by entering questions online on the CollegeChat Facebook page or by email. More detailed information about signing up for Twitter and participating in #Collegechat can be found at http://pathwaypr.com/how-to-participate-in-a-twitter-chat .