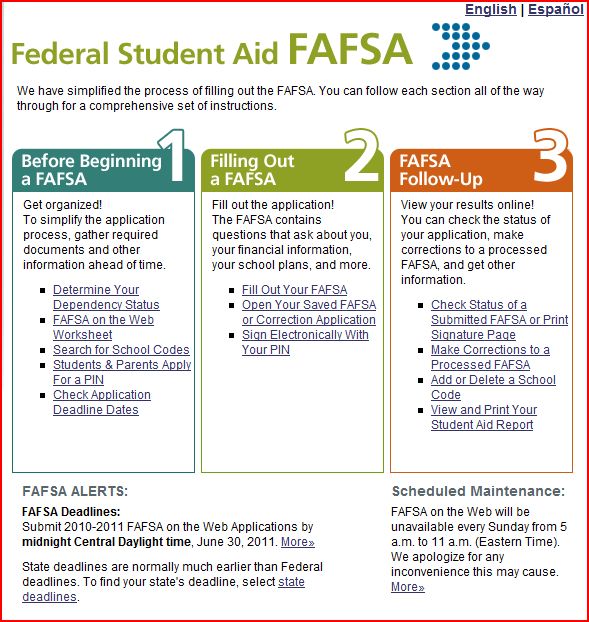 Sharon McLaughlin, a college planning consultant and financial aid expert and founder of  McLaughlin Education Consulting (http://www.headforcollege.com) , will discuss with college bound teens, college students and parents why it is important to know the facts about financial aid and not the myths during the next #CollegeChat on Twitter on November 2, 2010 at 6 pm Pacific/ 9 pm Eastern.
During #CollegeChat, McLaughlin ( http://twitter.com/shashmc) , will dispel the most common financial aid myths including:
My parents make too much money to qualify for financial aid
Applying for financial aid will hurt my child's chance to get into a highly selective college
Financial Aid is not available for families making over $160,000 a year
In addition, McLaughlin will also address:
How to apply for financial aid
What financial aid consists of
Why it is important to file for financial aid as soon as possible
What to do if your parents refuse to fill out the FAFSA
How do you consolidate student loans and why is this important
What do you do if you can't make your student loan payment due to a financial crisis
Sharon McLaughlin is a former college administrator with more than twenty years of experience in student enrollment services. Sharon draws her expertise from her work at private and public colleges in New England, both as a college admissions and financial aid administrator. Sharon holds a MEd in Adult Education and was the first professional college planning consultant in Central Massachusetts to receive the designation of Certified College Planning Specialist (CPPS) from the National Institute of Certified College Planers (NICCP). In 2008, Sharon was honored as a "Woman of Achievement" by the Center for Women & Enterprise in Worcester, Massachusetts.
About #CollegeChat
#CollegeChat is a live bi-monthly conversation intended for teens, college students, parents, and higher education experts on Twitter. #CollegeChat takes place on the first and third Tuesday of the month at 6 pm Pacific/ 9 pm Eastern. Questions for each #CollegeChat edition can be sent to Theresa Smith, the moderator of #CollegeChat via http://Twitter.com/collegechat , by entering questions online on the CollegeChat Facebook page at http://ht.ly/1XIqV , or by email. More detailed information about signing up for Twitter and participating in #Collegechat  can be found at  http://pathwaypr.com/how-to-participate-in-a-twitter-chat . CollegeChat can also be found on Twitter at http://Twitter.com/collegechat .